As the Government wrestles with the philosophy of wealth versus health what are the real issues preventing us from going back to work?
More than 20,000 people have died from Covid-19 in NHS hospitals and thousands more in care homes. But there are growing concerns about the economic impact of lockdown. Gerard Lyons, Boris Johnson's economics adviser when he was London mayor, warned on Sunday the UK could be the hardest-hit western economy if it does not unlock soon. The Labour leader, Keir Starmer, also called on ministers to start talking to teachers, businesses, trade unions and town hall leaders and open "honest conversations with the public about what new arrangements might look like". Unions insist worker safety must not be compromised by any changes and questions remain about public appetite for risking a new peak of contagion, but plans to modify restrictions are starting to emerge.
One-way systems and plastic till barriers are among strategies to be used by retailers to reopen non-food stores. The DIY retailer Homebase tested the waters by reopening 20 of its stores on Saturday while the electronics retailer Dixons Carphone said it will launch "zero-contact" stores. Its Norwegian shops have remained open using contactless ordering and payment, prepaid pickups and increased cleaning and hygiene. This could be replicated in the UK, the firm said.
However, what has happened in Germany has caused some eyebrows to be raised.
Hailed as among Europe's most successful in tackling the pandemic, the country began relaxing restrictions on 20 April to allow small businesses to open as the reproduction rate of the virus fell.
Based on the average number of people each infected person transmits coronavirus to, the rate – known as 'R' – had fallen to 0.7. t has since increased to 0.96, only just below the figure of one officials say it must not exceed in order to keep the pandemic manageable.
And while officials believe it is too early to say whether the lifting of restrictions caused the increase, the country's overall number of COVID-19 cases grew by 1,018 on Monday and 1,144 on Tuesday.
Developments there are of particular significance given that other governments – including the UK's – are monitoring the situation closely in the hope it could help guide their approach to easing lockdown measures.
We wait for the next Governmental review of lock-down on 7th May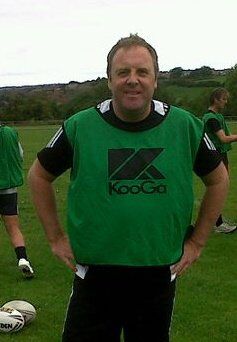 Martin Blythe,
Director