In the words of my eight year- old playing fortnite next to me in the room where I am trying to work
After a year of lock-downs and long periods of working from home the country will begin a slow unfurling, a gradual unclenching. Undoubtedly, we will be full of energy ready to burst into life, ready to hit the fast lane, ready to do business again. Here I suggest 10 bases we need to cover before we spring out of the traps.
Review Procedures– Carefully review any new government advice and measure it against the activities we and our employees intend to do and make sure we are still working in line with that guidance. That means reviewing the Risk Assessments and Method Statements/safe systems of work which cover these activities and making changes as necessary
Clean down- Make sure that you have a clean start, have a big and VISIBLE cleaning of all work-stations, work areas, rest rooms, canteens etc so that when people return they feel confident that their workplace is safe and ready for business to re-commence.
First Aid- make sure that all first aid kits are in place and fully stocked and that first aiders know the signs and symptoms of the Corona Virus and are 'on message' with company advice regarding the back to work conditions. Many first aid courses were cancelled in the lead up to full lock down so check the validity of the existing qualifications and book onto refresher courses or train new staff as required. Book in early as places will quickly get booked up after lock- down finishes.
Fire Safety- People may not have been into work for a few weeks and it is a good time to re-enforce and re-communicate the fire and emergency procedures to staff. Check the fire alarm is working correctly and check that all the fire extinguishers are where they should be and have been serviced within the last 12 months. Some of this servicing may have lapsed and will need to be booked in and completed. Fire alarms and emergency lighting will also need to be checked and servicing/maintenance completed if this was missed in the lock- down. This may be a good time to check you have enough trained Fire wardens in place. On-line training can be completed through the O J Safety website.
Vehicle safety – Vehicles may not have been used for quite a while or used sparingly so a good pre-use check should be completed on all tires, lights, brakes, oil, wipers etc prior to full use. All servicing records should be checked and vehicles sent for service as required. Some garages are still functioning in the lock down and it may be possible to get some of this done pro-actively.
Plant and equipment start up checks- It is extremely important that where machinery has been stood, that a thorough pre-use check should be made of all moving parts/safety devices etc to ensure that it is safe to operate. Make sure that all safe systems of work are re-communicated to all machine operators prior to them going into full production mode and check that staff are still confident to operate the plant safely.
Financial adjustment- Don't forget to 'un-furlough' staff correctly so that you are not in danger of claiming money that you are not entitled to.
Check all Planta and Equipment training is still in place and all qualifications are still in-date- A lot of training was cancelled prior to the lock down and so many card holders found themselves in the position of not being able to re-qualify for cards such as IPAF, PASMA, CPCS, CSCS etc. Carry out an audit of all relevant training and qualifications NOW and where cards have run out try and get the training booked in early. Do not allow staff to operate plant and equipment which they are not trained to use and do not have a valid card in place in respect of. Courses will be in high demand as the lock-down ends so get them booked in as soon as possible.
SSIP Applications (CHAS, Safe-Contractor, Constructionline etc)- Things have been on hold, generally over the last few weeks and will be for at least the next three. This means that everyone has scaled- back and capacity has reduced. You should look at when your SSIP accreditation is due and start planning for it now. There will be a rush to get re-qualified once lock down ends so start planning now. Make sure your Policy is signed and up to date (your new policy is on your O J Cloud) Get your staff to do the online training elements (Working at height, asbestos awareness, manual handling) whilst they are at home and get the certificates into a file ready to submit. These are available through the O J Safety website and there are offers in place for clients. You can also have staff meetings via zoom to cover health and safety which can then be used for your SSIP application.
Electrical Safety- Ensure that all your portable equipment has been PAT tested within the last 12 months- this is something which can be done safely during the lock-down through our office. It is a really good time to get this done whilst the office is empty. Also check that the 5- year NIC/EIC test and inspection certificate is up to date. Again, this is something that may be able to be done whilst on lock-down.
The main point in all this is to keep ourselves and our staff and customers safe and well. Safety is an on-going process which should be woven into the fabric of the business but sometimes we are presented with an opportunity to take a breath and review where we are. This, it would appear, is one of those opportunities.
Need any assistance implementing any of these services OJ Safety can help. Please visit our website or call us on 01924 261789.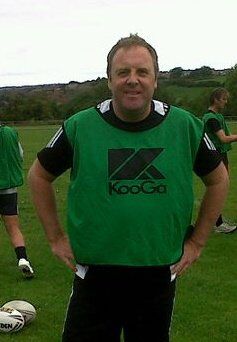 Martin Blythe
Company Director