Human Resources Manager Mekenzie Hargreaves had an ongoing project to improve the skill-set of shop-floor workers and supervisors at the local mattress manufacturing company to improve performance and ensure compliance. She also wanted the supervisors to step-up to a more pro-active, management focussed role in order to support the Operations Manager Richard Bramall so that he could focus on having more of a strategic overview rather than get dragged into day-to-day issues.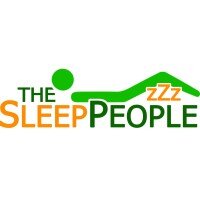 Director Martin Blythe and Head of Training and Development, Andy Mathery from O J Health and Safety Solutions worked with Mekenzie to develop a program of training which included subject First Aid Training, Manual Handling shop-floor Team Briefings and more specialised subjects such as a Forklift truck and mobile elevated platform training. They also worked with Mekenzie to develop and write a modular Supervisors course which would take place over 3 weeks and have inputs of Health and Safety, Quality and Company Policies and Procedures.
Mekenzie and O J Health and Safety Solutions understand that training interventions are a key ingredient in achieving a sustainable business and raising performance in all areas of the business.
If you want to discuss any area of training in your business please call O J Safety on 01924 261789.