Asbestos is a potentially deadly substance which has left a legacy of asbestosis, mesothelioma, and other debilitating respiratory diseases throughout the UK and beyond. Finding or suspecting its presence in the fabric of your building can be stressful, when building work is delayed and it can be expensive to remove.
Lee Johnson, MD of Advanced Electrical Limited was carrying out some Electrical installation work at Tetrosyl Limited in Bury, Lancashire when his staff found what they suspected was asbestos rope in the electrical switchgear.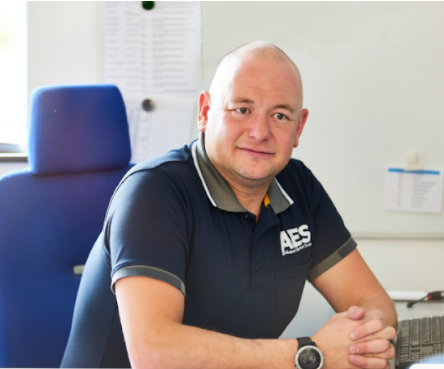 Lee called O J Safety Solutions and our surveyor was able to identify that it was Chrysotile (white) asbestos. This required a non-licensed, non-notifiable removal. Our operative, Ian Watson, removed it from site quickly and efficiently, with a minimum of cost, and work was able to quickly re-start. If you find what you suspect may be asbestos or if you wish to have an asbestos survey carried out don't hesitate to pick up the phone and call us for a quote on 01924 261789.
All commercial buildings built or renovated prior to 2000 should have an Asbestos Management Survey in place to determine the presence, type and condition of any asbestos containing materials.