Well, its finally happened. Someone has been fined, at Court, for being incompetent.
A Self-employed safety consultant was fined for breach of legislation for providing health and safety advice on technical and complex matters while not being qualified to advise his clients.
Luton Crown Court heard how a self-employed health and safety consultant provided inadequate and flawed advice to small and medium sized enterprises on the management and control of risk in relation to hand arm vibration, work- place noise and the control of substances hazardous to health.
Clive Weal of Torksey, Lincolnshire, was found to be incompetent at advising his clients in the assessment and control of risks from workplace noise, hand arm vibration and substances hazardous to health. He pleaded guilty to breaching Section 3(2) of Health and Safety at Work Act 1974 and was fined £1,400.
The HSE commented "How consultants achieve competence is up to them, however they will have to be able to satisfy employers that they have a sufficient level of competence for the job in hand.
"Being a member of a relevant professional body, which sets competence standards for its members and operates continuing professional development schemes is one way of helping; as is presenting evidence of relevant experience such as references from previous clients; or obtaining qualifications."
Where health and safety consultants are found to be in breach of legislation, HSE will hold persons to account for their failings
So there it is. The HSE will use Section 3 of the Health and Safety at Work Act which states that:-
'It shall be the duty of every self-employed to conduct their undertaking in such a way as to ensure, so far as is reasonably practicable, that he and other persons (not being his employees) who may be affected thereby are not thereby exposed to risks to their health or safety'
For a long time this section was intended to protect non-employees being harmed by the activities of a company for example plumbers in your house injuring you etc. This now appears to have been stretched to include the above circumstances as decided in the judgement at Luton Crown Court. The plain English version of this means that Companies should take their health and safety advise from a competent and qualified person. Formal qualifications such as the NEBOSH General or Construction Certificate should be the entry level and then Diplomas, Degrees and Masters degrees in Occupational Health and Safety all demonstrate the required knowledge. Membership of professional bodies such as IOSH or IIRSM show Competence to supply that advice. Employers should also check that consultants have a level of professional indemnity insurance to back that up.
Here at O J Health and Safety Solutions Limited you can be assured that we are Competent, qualified and insured to act as your Competent Person for health and safety.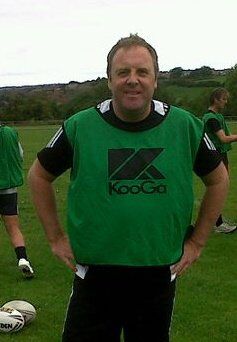 Martin Blythe,
Director