HSE has received reports of over 56 deaths to workers resulting from suspected covid-19 but has taken no enforcement action and no action to shut down any workplaces, a select committee heard yesterday.
HSE Chief Executive, Sarah Albon, said apart from a small number of concerns, most reports had either been dealt with immediately, or else referred on to inspectors. On further enquiry, inspectors found the employer had already put measures in place and in 900 cases, the workplaces themselves had made the decision to cease operating.
Albon added: "We've been going back in each of those cases to the employer and the complainant to verify with them that they've made the changes and are satisfied."
However, Albon also revealed that HSE has been unable to pursue 127 cases "because the complainant won't give [us] permission to disclose the fact they've made a complaint."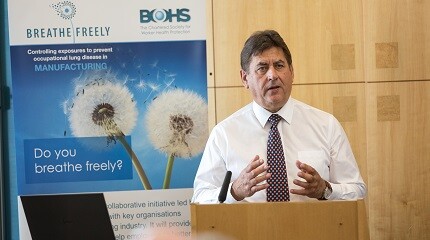 Her comments will concern trade unions who have fought to be included in new government guidance which now states that all employers with over 50 employees must carry out a covid-19 risk assessment in consultation with workers or trade unions.
Albon was appearing with Martin Temple, chair of HSE and Professor Andrew Curran, chief scientific adviser at HSE before the Work and Pensions Committee about its role during covid-19 on 12 May.
HSE has been granted an extra £14 million in funding to support the government to get people back to work safely.
Albon said the money will be spent on providing up to 200 call centre employees to field complaints relating to coronavirus in the workplace, as well as more inspectors and equipment.
The meeting comes as government issued new guidance covering eight workplace settings – including construction and factories – on 11 May.
However, there were puzzled looks from a witness on the committee who had asked Albon if workplaces have had enough time to prepare to adhere to the guidance.
She answered that the workplaces named in the guidance had never been explicitly told to close: "It's very helpful that the guidance has been set out in detail but it's only aimed at businesses that were already able to be open."
She said that HSE has been advising individual businesses that have contacted them on how to comply with the general principles underpinning the guidance but added: "I guess what is above all of [our]paygrade is any decisions about return to work."
Professor Curran confirmed it was said HSE who rejected some of the 400,000 Turkish medical gowns delivered in April on safety grounds. "We are seeing a lot of fake certification," he explained.
He said: "Our recommendation was that the Turkish gowns needed to be subject to additional testing because there wasn't sufficient evidence provided at the time to enable us to be assured that they would protect people wearing them on the frontline."
Working safely during coronavirus guidance here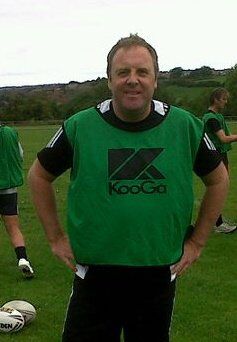 Martin Blythe,
Director