It's been a tough year for all of us. Tough emotionally, tough in business, tough financially. Tough all round. Some of us have lost loved ones and were unable to see them before they passed, unable to mark their passing. Some of us have been unable to visit elderly parents and relatives for months, relatives who sometimes could not understand why. Some of us have had the virus and suffered badly. Others amongst us have had it but not really felt its effects. Some of us are terrified of catching it and become insular and reclusive. Home schooling, job losses, job uncertainty, isolation have become the norm. The end may be in sight but people are still catching the virus and it is still spreading virulently through us. People continue to fall ill and die. We stand on the brink of another lockdown and yet we go through the motions of Christmas. Happy Christmas. Easy words to say, difficult words to mean.
Hope is the thing that drives us forward. Hope that things will slowly get better. As the vaccination program rolls out we hope that we can gradually return to some kind of normality. We can resume social interaction, we can group together again. Concerts, parties, nights out, meals out, holidays, weddings and birthdays. We can begin to celebrate again. We can meet together again in person.
Here at O J Health and Safety Solutions Limited we are determined that next year will be different. We are planning for a good, busy and prosperous year, not just for us but for everyone. To all our Clients, old and new, we invite you to join us in hitting the new year positively and with optimism that things will be better.  We will come out of the other side of this stronger, more aware of the truly important things in life. There may still be darkness ahead but it will not last.
So, it is with an eye on better times ahead that we say "Merry Christmas and a Happy New Year" from all of us at O J Health and Safety Solutions Limited.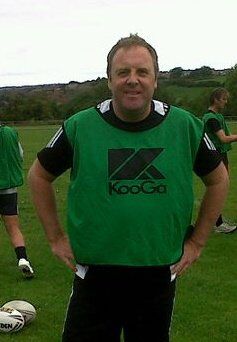 Martin Blythe,
Director